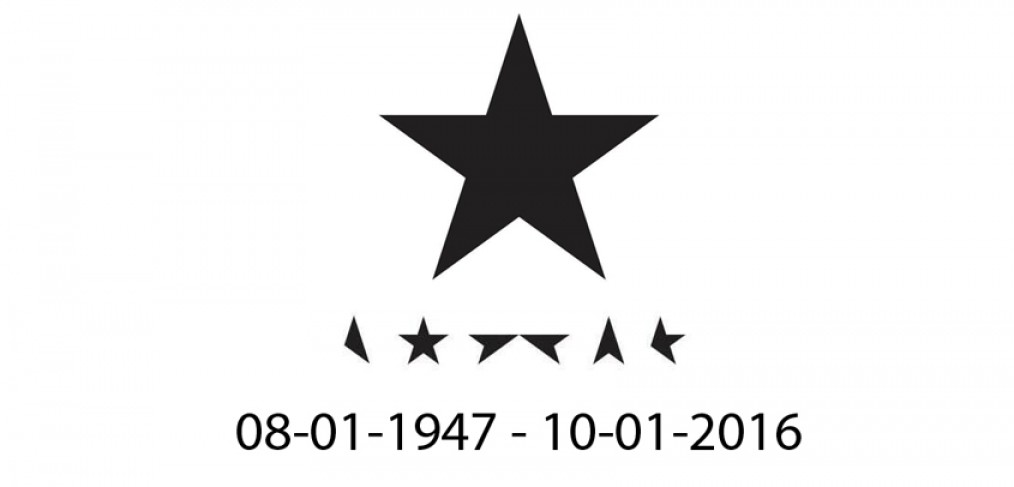 The man who shocked the World
David Bowie
On this day, one year ago, the terrible news, that David Bowie had died, reached me while I was driving my son, Carel, who has Down's syndrome to school. In the car we always listen to Michael Jackson, "this time around". My phone rang at least 10 times. I thought to myself: "I hope this doesn't mean my father has unexpectedly died". Anyway I could not answer the phone because of the stress it would give my son. So I continued my drive to school first.
Textmessage
After that I went to a gasstation to read the textmessage from my mother. She wrote David had died of cancer the previous night! As I am writing this, the feeling of devastation and sadness hits me hard and feels exactly the same as a year ago. I was completely in shock and was shaking and cried out "NO, NO, not David". But I immediately knew it was true.
I turned on the radio and heard David's music and people were talking about him to the radiohost. I really had to pull myself together to get to the office safely. When I arrived there I thought: "What am I doing here? I have to get home and turn on the telly."
I cried
I felt like a zombie and my stomach hurt. I cried a river of tears. How could he possibly have died? So shortly after making a dream come true: Lazarus the musical? And Blackstar? Which I was listening to all weekend?
I turned on every device I had for all newsmessages to come in. The BBC was showing all kinds of people who were shocked and in tears, some of them were already at Heddon Street or at the Brixton mural of Aladdin, laying flowers and writing small "thank you notes".
I don't know how long I was in front of the telly. But suddenly Eric, my partner walked in and I ran into his arms crying and yelling. He was very concerned about me.
My guide
David Bowie meant so much to me. I always say "Bowie guides us through life". He literally opened my closed eyes. I was 13 years old, I believe. First songs I got to know were "Let's dance" and "China Girl". But the first time I heard "Space Oddity" he touched my soul. I was lucky enough to see him perform live several times. Always great memories with other fans. One time he saw me standing in the audience and he smiled and waved at me!
What he taught me was to always be yourself, be open minded and don't be afraid to show yourself. He was always there with unconditional love. A beautiful soul you are David <3. Love always.
Iman
When David married Iman, I was so happy for him. She was the love of his life. They have a beautiful daughter Alexandria. I could only imagine the pain they must have felt. And probably still feel.
The rest of 2016 was filled with news and interviews about David. We shared all this on social media. Mike Garson shares a lot of Davids music with us. Jonathan Barnbrook shared all the Blackstars for the fans to use. So we are keeping him alive a bit. We miss him so much.
After a while Iman started tweeting again. I believe I have followed her since 5 or 6 years. I love her #imandaily messages. The following one taught me a lesson. Because you never know how much time you have left to realise your dreams.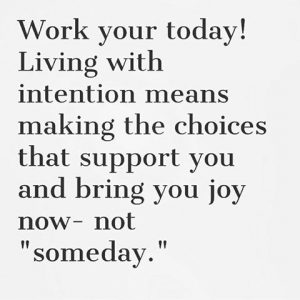 Carel
When this one got to me I immediately made the decision to go for the dream me and Eric have! We are going to start a pop-up catering concept for people like our son. He always gives unconditional love. He does not judge. Carel has enriched our life and we would very much like to let him show his special gift to others.
UPDATE first anniversary of David's death: Look what my twitterfriend Mick did! He wrote a message for David at the Brixton mural <3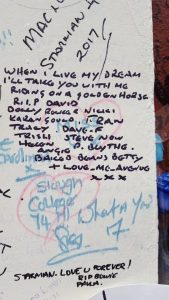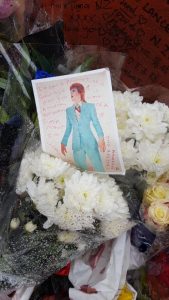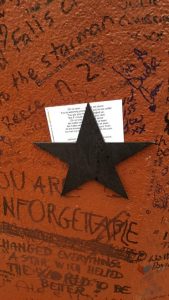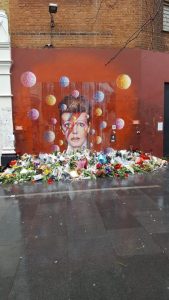 UPDATE april 6 2017 Our tryout with the pop-up concept A PART +